Halloween weekend & October followers fest!
By Julie - vendredi, octobre 28, 2011
1# Happy Happy Halloween week-end everyone!!
2# I have decided to participate to the October Followers Fest!
Thanks to the great organizers, it's a pretty sweet idea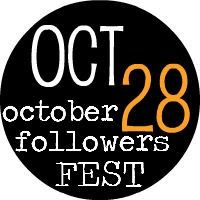 I will be happy to introduce myself to new readers through my little blog!
3# Here are a selection of Halloween inspiration & some Halloween movies :
The Pretty
The Funny
The Movie